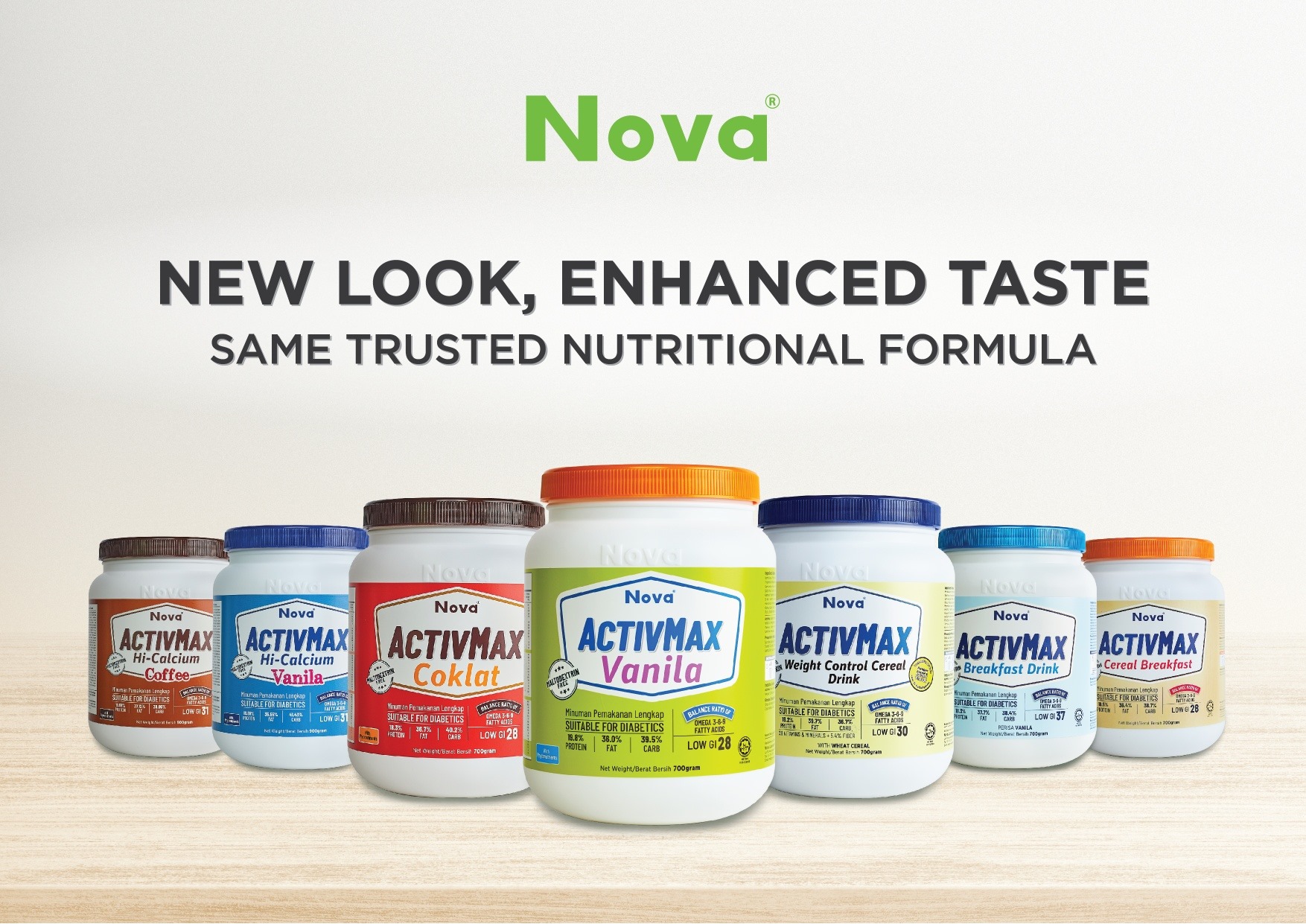 Kick Start Your Day With A Healthy & Nutritional Breakfast

One serving (45g) of ACTIVMAX Cereal Breakfast provides 28 vitamins and minerals, which ensures the intake of essential vitamins and minerals needed by the body to perform the daily tasks. The combination of plant extracts with 28 vitamins and minerals also helps to correct the imbalance of nutrition that is commonly faced by those who regularly take an unhealthy breakfast. Each serving provides you 450mg of lecithin which is known to be beneficial to your heart health.
It is essential to have the healthy balance of carbohydrate, protein and fat in a healthy breakfast. ACTIVMAX Cereal Breakfast comprises of a unique mixture of low-glycemic carbohydrate, sustained-released protein, and healthy fat mixture formed from high percentage of monounsaturated fatty acids (MUFA) and polyunsaturated fatty acids (PUFA). This unique combination along with lecithin is especially beneficial for heart health.
Low Glycemic Index (GI)
28 vitamins and minerals
Natural plant nutrients
With wheat cereal
No cholesterol
No trans fat
Lactose-free


How to : Add 45g (2 scoops) of ACTIVMAX Cereal Breakfast 200ml to a glass of warm water (200ml), stir vigorously until the powder is completely mixed. Drink while it is fresh.