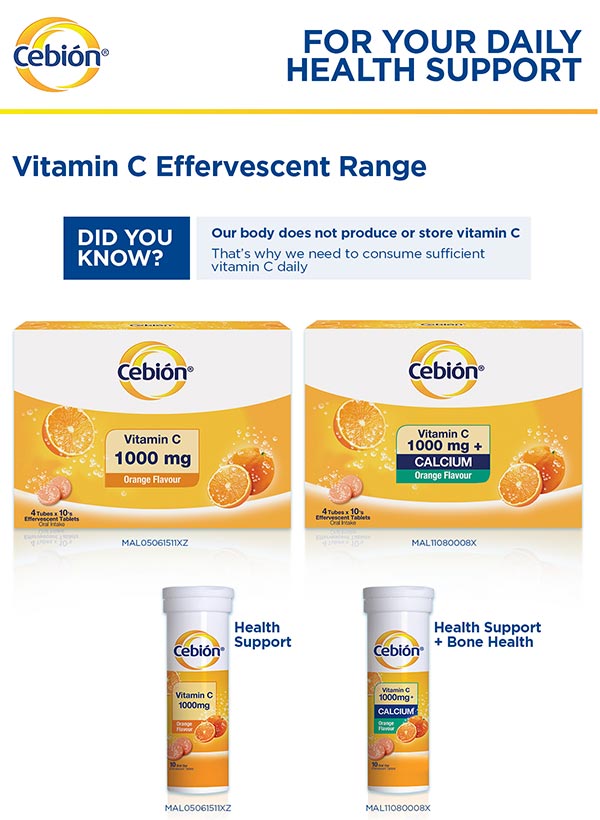 Bursting with great tasting flavour, Cebion Vitamin C with Calcium Effervescent drink has been a delicious way of supplying your body with Vitamin C and Calcium.

Product Benefits:
- Supports healthy immune system.
- Provides anti-oxidant support, protecting cells from oxidative stress.
- Helps in maintenance of bone and teeth.

Adult : 1 tablet daily
Children 6 to 12 years old : 1/2 tablet daily or as directed by physicians. Dissolve one tablet in a glass of water. Close the tube tightly with the cap after use.